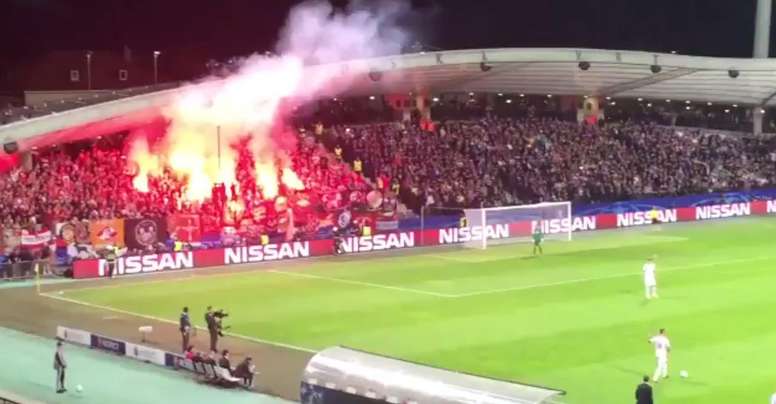 Shameful: Spartak ultras fire a flare at the referee
Maribor's match against Spartak Moscow was brought to a halt by the referee amidst shameful scenes. Ultras travelling with the Russian side fired a flare onto the pitch, and dangerously so.
It's unclear whether it was intentional, but the flare was certainly very close indeed to hitting the referee, who blew his whistle stopping the match for a few minutes.