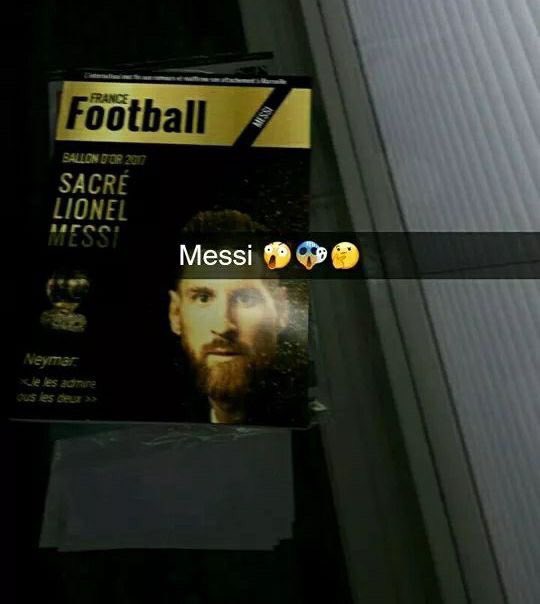 Ronaldo fans outraged as leaked image shows Messi will win the Ballon d'Or
According to the picture of a supposed future edition of the 'France Football' magazine, Messi will be presented with the prestigious trophy ahead of his arch rival.
If the photo is to be believed, the result would shock the world of football given that Ronaldo has just picked up FIFA's 'The Best' award.
Leaked cover of France Football's Ballon d'Or edition? Did Messi win the Ballon D'or 2017?

Don't know if this is real or not... pic.twitter.com/mHLLzi1iKc

— ᵁᴸᵀᴿᴬ® (@UltraAutistic) 11 de novembro de 2017
Real or fake?
While many believe 'France Football' always make a copy of their Ballon d'Or magazine for each finalist, there is reason to believe Messi may have actually won the award.
2016's cover was also leaked showing Ronaldo holding the trophy, which later proved to be real.
Check it out here:
France Football's Ballon d'Or 2016 edition has been leaked and Cristiano Ronaldo is the winner. pic.twitter.com/K0Zf5xxOiU

— TheCRonaldoFan (@TheCRonaldoFan) 12 de dezembro de 2016