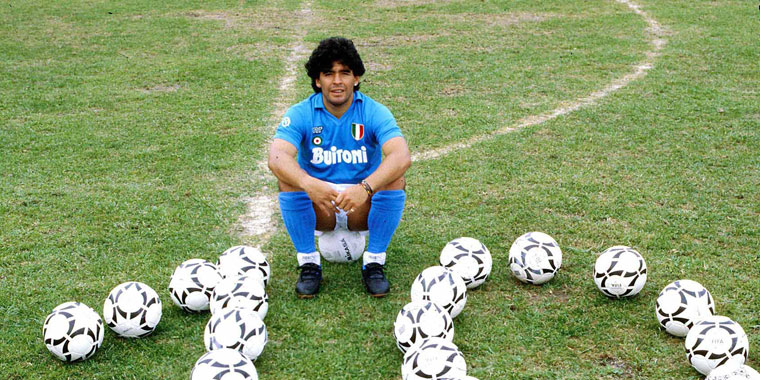 Napoli star set to break Maradona's goalscoring record
Napoli captain Marek Hamsik will go into the game in the capital just one goal behind the legendary Argentine's total of 115 goals.
There is no comparison when it comes to goals to game ratio though, with Maradona having managed 115 goals in 259 games and Hamsik having reached 114 in 463 outings.
Maradona attained legendary status during his seven-year spell with Napoli between 1984-91, propelling them to the only two Serie A titles in their history.
Equalling or breaking the record would no doubt go some way to abating Hamsik's anger after seeing his national side miss out on the World Cup play-offs despite finishing second in their group.
'We finished second in a difficult group and our performances deserved at least a place in the playoffs,' Hamsik said after learning of Slovakia's fate. 'In the end, it all boiled down to what happened in the other groups and we missed out.'
Whilst Maradona will never be forgotten in Naples, it is now Hamsik's turn to write his name into the history books and give Italian football fans hope that someone can break Juventus' dominance of domestic football.