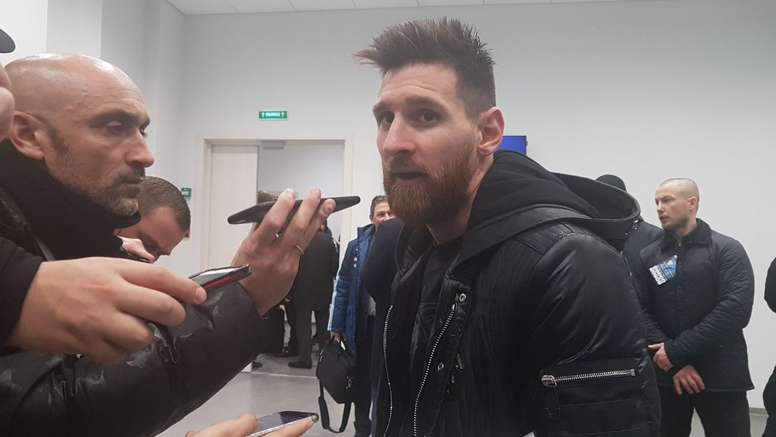 Messi names the strikers he wants to play with at the World Cup
Sampaoli has a wealth of attacking talent at his disposal but he can't play everyone at once. An even bigger challenge is to decide which forwards to include in his squad for World Cup next summer.
Messi, however, has had his say on who he thinks should make the squad for football's showpiece event. After the recent 1-0 friendly win over Russia, he praised Sergio Aguero for becoming Manchester City's all-time leading goalscorer.
'It's important. He came from making a record with City and now he has done it here, I am very happy for him.'
The Barcelona star also praised Higuain, who was not called up for this set of friendlies. 'Obviously he deserves it, he shows his ability every weekend with his team,' the 30-year-old added.
Messi did, however, stress that it is not down to him to decide who plays for Argentina. He continued: 'Kun, Higuain, and Mauro Icardi are all different, important forwards. The coach will decide'.
Aside from the striker debate, Messi also commented on his side's performance against next Summer's hosts.
"The second half was tough. They pushed up and went looking for us. We have to keep going to strengthen what we have been doing, reinforcing the system the coach wants."