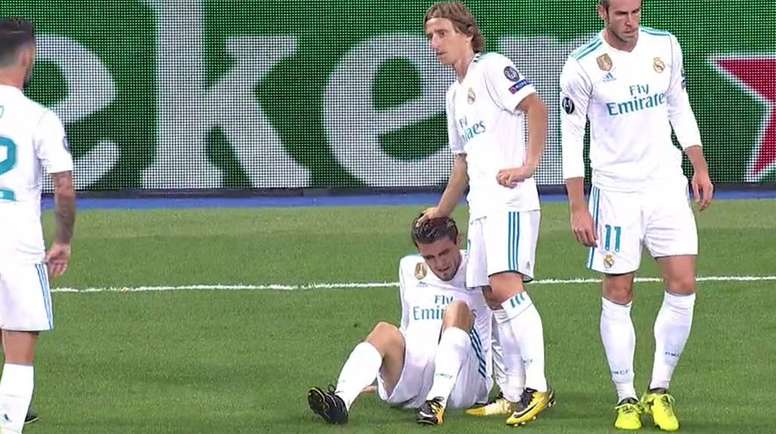 Kovacic off injured in Madrid's tie against Apoel
Horrible luck for Mateo Kovacic. The Croat was back in the starting line up and could only last 20 minutes before falling injured after a pass to Marcelo.
In what appeared to be a muscular injury, Kovacic stayed on the ground and signalled to the Madrid bench that he wasn't able to carry on.
Kroos readied himself on the side of the pitch, subbed on for Kovacic and not afforded a rest after all.