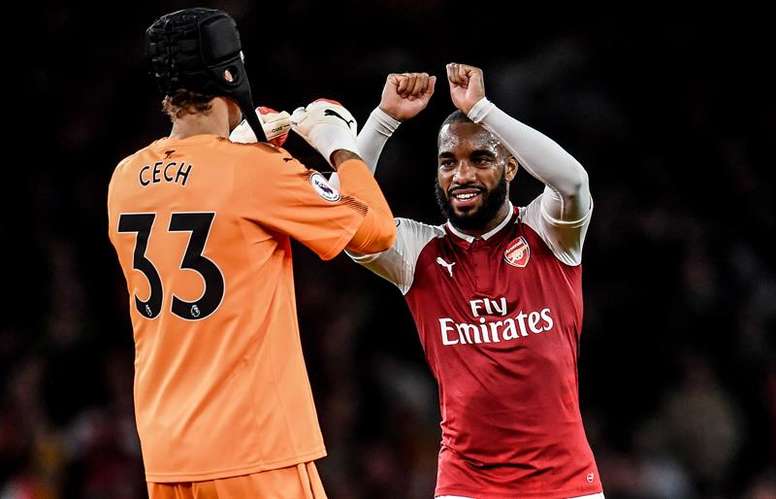 Arsenal gunning for Europa success
The goalkeeper claims Arsenal must target Europe's second-tier trophy or set themselves different priorities.
Arsene Wenger's men kick off their Europa campaign with a match against German club Cologne on Thursday and Cech knows exactly how it feels to go through the hectic schedule and lift the trophy at the end.
The 35-year-old played an important part in Chelsea's success in the 2012/13 season and is now sending his words him wisdom to the Arsenal team.
'You make your decision', he told 'London's Evening Standard'. 'At Chelsea, we were really disappointed to have been knocked out of the group stage (of the Champions League) but we decided that for the first time and the last time, hopefully, we play in the Europa League so we want to win.
'Either you take it seriously and you go to win it and you give yourself the chance to do it or you give yourself different priorities and see how it goes.'
Arsenal slumped to fifth place last season, the first time the club has missed out on Champions League qualification for 20 years and Wenger has suggested he will be focusing more on mounting a serious Premier League title push.
The Gunners boss has indicated key players may be rested in Europa League matches, meaning he faces a big call on whether to play star man Alexis Sanchez against the German side, especially with the away fixture at Chelsea looming on Sunday.
Sanchez had been heavily linked with a move away from the Emirates this summer, but Cech believes the Chilean is committed to the team's cause.
'I spoke with Alexis and he wants to win,' Cech said. 'Sometimes people say 'he does this, he does that' but I think in a way, he is a guy who plays with all his passion and all his heart.'